Project Category
Affordable / Low cost Mass Housing Projects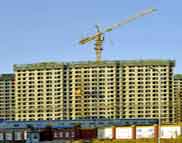 The Precast Concrete Building Technology can be efficiently and effectively used on various Affordable / Low cost Mass Housing Projects. Being planned by the present Government Policy "House for all by 2020.
Urbanization in India has generated huge demand for housing which neither the cities nor the housing sector is prepared for.
The Construction industry is facing problems such as shortage of skilled labor, poor workmanship, low Productivity & quality of construction plus time ....
Hollowcore Load Bearing Planks / Slab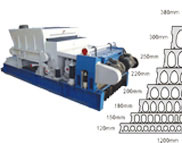 Why Hollow Core Slab / Planks / Wall Panels etc: - Precast Pre-stressed Load Bearing Concrete Hollow core slabs are used for Flooring & Roofing and have an advantage over equivalent in-situ floor as they are approximately 30% lighter (having continues Voids) with same load bearing capacity. The production of hollow core slabs with Precast machinery is of fast & of good quality, compared to strenuous on site in-situ floor casting. Using precast products result in less waste being generated from construction sites.